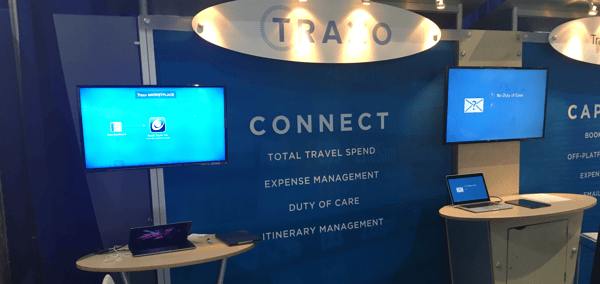 We relish any opportunity to get together with corporate travel managers around the world. Conversations on the expo floor or just over a coffee allow us to hear first-hand about the challenges all in corporate travel face in understanding off-channel bookings.
The Traxo team is hitting the road again and will be at the following events. If you're attending these or are just in the area, reach out and let's chat about how Traxo can help your organization understand your off-channel booking blindspot and then maximize the data after it's captured.
Nebraska-Iowa BTA Technology Summit and Education Day: September 18-19th in Omaha

Chad Costa will be in Omaha, Nebraska on September 19th at the Nebraska-Iowa Business Travel Association Technology Summit and Education Day. Join other buyers and suppliers for this 2-day event welcome to GBTA and non-GBTA members. Chad will join a panel about emerging travel technologies and how they impact corporate travel today and in the future.
Fvw Congress & Travel Expo: September 18-19th in Cologne

Join Thorsten Schiefer at the Fvw Congress & Travel Expo, a 2-day event organized by Fvw, the "number one source of information for German travel trade news." This event will focus on emerging travel trends with a theme of "Market. Power. Margin. Opportunities for the travel industry 4.0." Thorsten will be attending, exhibiting (booth A3.1), and even speaking at the event so reach out if you'll be in Cologne. Tickets are still available so register today.
Business Travel Summit: October 17, 2018 in London

Cara Whitehill will be speaking at the Business Travel Summit, a 1-day event at the Business Design Centre in London, talking Duty of Care, Data Privacy, and Program Leakage. Focused on corporate travel buyers, this event will feature many sessions on TMC dynamics, travel experiences, supplier relationships, and more.
Can't make it to these events? We'd still like to hear from you and chat about your off-channel bookings. Contact us any time to schedule a call. You can also check out our past webinars on off-channel bookings.